Our Approach
At Manna Wealth Management, we know that balancing a busy life with the financial demands of saving for retirement or saving for college is no easy task. We understand that every decision you make about spending, saving, and giving back to your family and to your community is complicated.
That's why Manna is here to work with you.
We take into account what's important to you and helps guide your planning decisions so they align with what you value most. Connecting your financial goals with what matters to you creates a solid foundation for success—a foundation strengthened with every choice you make. We'll be with you along with the way.
Complimentary Consultation
1/5
Monitoring
Maybe the most underrated of all because it is the last step. We often meet clients that haven't reviewed their plans from other advisors in years, so it basically becomes obsolete. The planning is recommended to be reviewed annually, but it will depend on each client's personal circumstances.
2/5
Implementation
Some strategies will be implemented right away, others later on. The important thing is that we help create a plan of action that will serve as a guide for the present and future.
3/5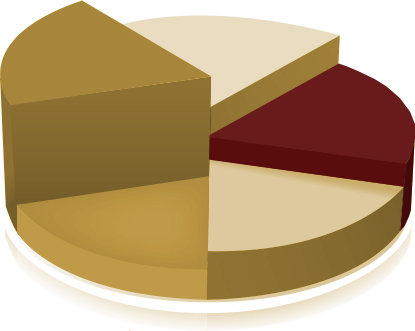 Recommendations
Our recommendation for your plan will be a consequence of the previous two areas.
4/5
Data / Analysis
We must obtain all relevant data for our analysis. It is the equivalent of going to the doctor and getting an X-ray or MRI. For example, we often need tax returns, wills, investment account, your income, expenses, debt; your current financial condition.
5/5
Objectives / Goals / Concerns
Here we help define the most important things for each client and their families. It could be to leave a legacy to their heirs, to have a source of income for the rest of their lives, to plan for children's education; each client will be different as will their plan.
"Both optimists and pessimists contribute to our society. The optimist invents the airplane and the pessimist the parachute."
Gil Stern
Life Happens
The only constant in life is change. As your life changes, planned or unplanned, for better or for worse, financial needs and plans also change. And, Manna Wealth Management will be there, helping you assess the impact on your overall financial picture, and guiding you through the necessary adjustments to your spending, saving, investing, and your plan for giving back.
Begin with the First step
We believe that taking a step - even a small one - can start you on a path to positive change. We offer you the ongoing support you need to take actions that are right for you, right now. The choices you make - what to buy and what not to buy, how much to save, how to invest and much, much more - can make a difference in your life, today and in the future. Take the first step today and find out how we can help you.
We're Here to Help
You're not on your own. Manna Wealth Management offers you comprehensive planning, support and education. The powerful combination of a team and experience, together will help you address current concerns, and guide you towards a plan that strives to tie it all together. At Manna Wealth Management, you'll get honest, down-to-earth, helpful guidance from us, a comprehensive plan, and a personal, one-on-one relationship focused on your path to prosperity.
Complimentary Consultation
FINRA's BrokerCheck Obtain More Information About Our Firm and Financial Professionals.
This information is intended for use only by residents of (VA, DC, MD, FL, OR, NV, TX, LA,TN). Securities-related services may not be provided to individuals residing in any state not listed above. Please consult with the FA as she may not be registered in all states. Insurance-related services may not be provided to individuals residing in any states other than (VA, MD).
Investments and Insurance products:
Not insured by FDIC or any Federal Government Agency
Not a deposit of or Guaranteed by a Bank or Any Bank Affiliate
Investment products and services are offered through Wells Fargo Advisors Financial Network, LLC (WFAFN). Wells Fargo Advisors is the trade name used by Wells Fargo Clearing Services, LLC(WFCS) and Wells Fargo Advisors Financial Network, LLC, Members SIPC, separate registered broker-dealers and non-bank affiliates of Wells Fargo & Company. WellsTrade brokerage accounts are offered through WFCS. Any other referenced entity is a separate entity from WFAFN.
 
Manna Wealth Management is a separate entity from WFAFN
 
A note about social media: Opinions, comments and actions taken on Social media are those of the third party and do not necessarily reflect the views of the creator of this profile or of the firm. Social Media is intended for U.S. residents only and subject to the following terms: http://wellsfargoadvisors.com/social